History
"Here I display my inquiry, so that human achievements may not be forgotten in time..." - Herodotus, 5th century B.C.
Extraordinary Battles. Mysterious Ideas. Astounding Individuals. With material like this the Ravenswood Academy thinks it a mortal sin to teach history in a boring fashion. Instead of lifeless lectures, maps and charts are rolled out, choices of individuals throughout history are weighed, and hot drinks are passed around.
The period or topics covered vary depending on what is currently being offered, but classes range from the general (e.g. "History of Ancient Greece", "History of the Renaissaince") to the more specific ("Battles of the Ancient World", "Impressionistic Music", "Herbal Medicine in the 16th Century").
The intensity of each class will also vary. Casual one day seminars for the mildly curious student will be offered to merely introduce a historic topic, while semester long classes covering primary sources and research methods will be far more involved.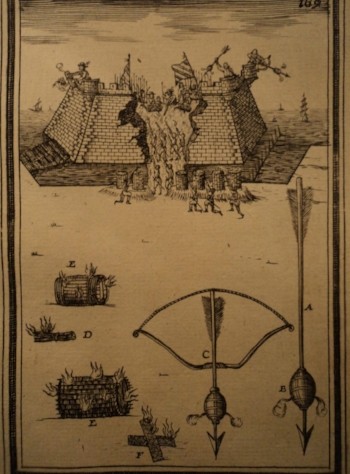 A 17th century page on incendiary weapons from the Ravenswood Archive.